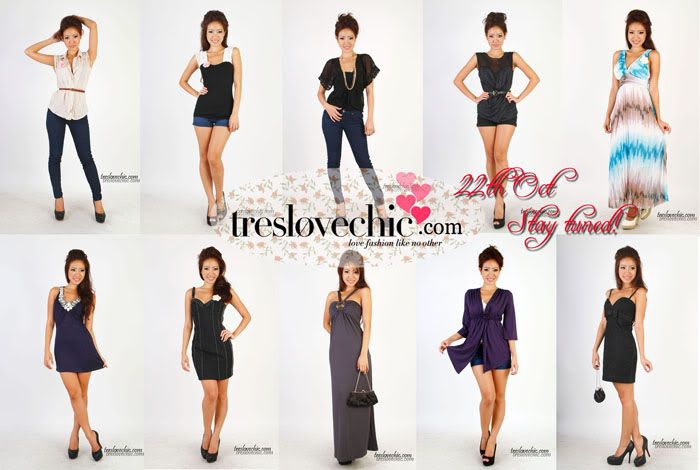 Hi Fellow Shopaholics!
We're very happy to be launching the new site today, 22nd Oct 2010! We've come a long way since Feb 2009 and we wish to thank you for showering us with your support thus far!
The old site: http://treslovechic.livejournal.com will still be kept active as an archive for the past collections.
We hope that you'll like the incorporated shopping cart interface, which makes online shopping a breeze for you guys!
Stay tuned for New Clothing updates and previews all on this blog space plus some upcoming promotions for you lovely shoppers!
Cheers!
- Treslovechic.
‹ Go back to the blog